What a ride!
From the day we got to see Mike Green get drafted and throughout his time in DC, we were treated to not only a gifted player but also one of our favorite athletes to interact with. He truly appreciated the fan support he and the team received, both at home and by our Roadies at away games. As Mike announced his retirement last month, we look back with thanks for the great memories.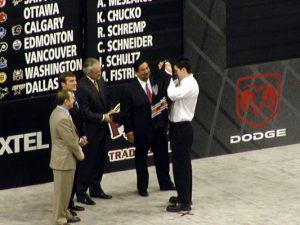 What a gift to be able to witness history in Tampa Bay on Valentine's Day 2009 as Mike set the record for most consecutive games with a goal by a defenseman. It's a record no player has come even close to matching in the 10+ seasons since. It was no surprise he did Caps Nation proud by being nominated for a Norris that season.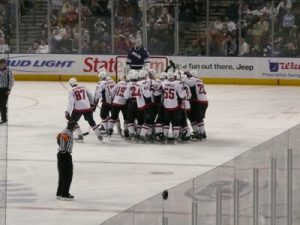 After being named Second Star in Philly in December that same year, for putting up two goals and two assists in an 8-2 shellacking of the home team, Mike not only took the ice when announced (kind of unheard of on the road), he skated over and saluted us Caps fans in attendance. What a beautician!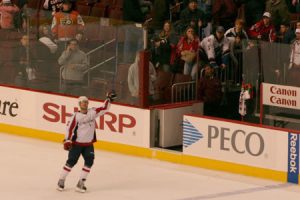 And while we never saw him wearing his player tee (looking at you Feds), Mike was one of the few players who was so enthusiastic about the fan support that he requested extras of his Gang Green threads. Stocking stuffers maybe?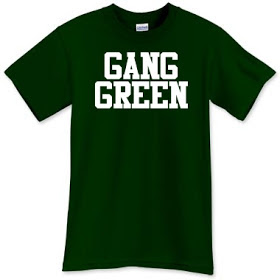 We wish Mike and his family health and happiness in the next chapter of their lives. Dare we hope for a Young Guns reunion on a future visit to DC?