Trivia Tuesday Answer for May 11
Congratulations to CJ on beating everyone to the answer this week. Many recalled that Dale Hunter was the former Caps captain behind the bench in 2012, but CJ got the answer in first.
Thank you to everyone who participated this season!!
Final Trivia Tuesday Question, May 11
In what has been an odd Caps schedule, tonight is the last game of the regular season. Back in 2012, the last game was at MSG and the Crew was there with a busload of fans in tow.  Our boys brought home an exciting 4-1 win, made even more special by Ovechkin's stick salute to us as he exited the ice.
This Caps captain coached his last NHL regular season game on this night. For the final Trivia Tuesday of the season, name him.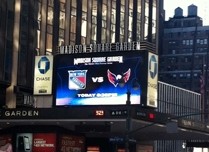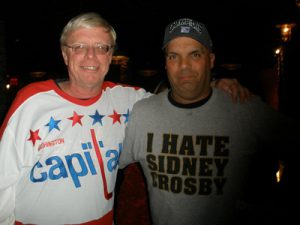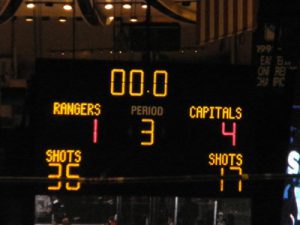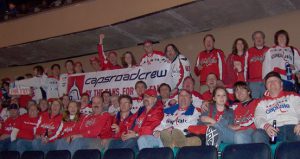 Trivia Tuesday Answer for May 3
Congratulations to Joanna M. for knowing that is Rod Langway and Jeff Halpern were the Capitals we were looking for. Thank you to everyone who participated!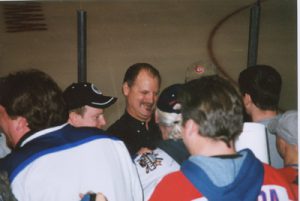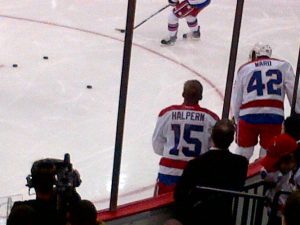 Keep an eye out next Tuesday morning for the last #TriviaTue question of the season!
Trivia Tuesday Question for May 3
In case you missed the news, every Tuesday we'll put forth a trivia question via our homepage in the morning and on social media at noon using the hashtag, #TriviaTue. The answers can all be found on our website and shouldn't be very hard.
The first correct answer emailed to info@capsroadcrew.com is the winner. No answers can be submitted via text, social media, or carrier pigeon. The prize is a $25 gift card to Penn Quarter Sports Tavern which will come in handy when visiting their fantastic new beer garden to watch our Caps in the playoffs.
To start off May, here's today's question: These two Caps captains both have their name on the Stanley Cup and became pro hockey coaches, albeit with other teams.  Both also had a birthday yesterday.
For #TriviaTue, name them.