What a day! The Crew ventured south to Raleigh for the NHL Draft and were not
disappointed! The day kicked off with the Caps selecting Alexander Ovechkin with the
number one overall pick in the draft. After a thoroughly fascinating day at the draft, the Crew buses headed to downtown Raleigh and the Sheraton City Center, site of the Washington Capitals post-draft party! Thanks to all who helped put together a great event! Certainly a top notch day all the way around for the team and its fans!
Burning Toast Productions filmed a mini-documentary of this trip. Check it out here!
Photos From the Trip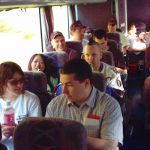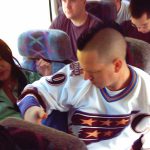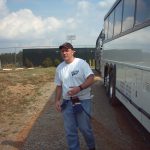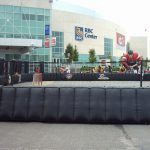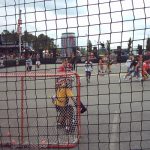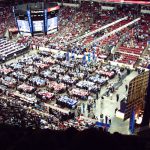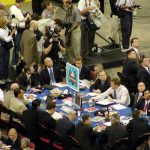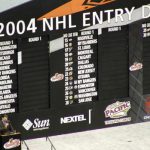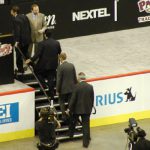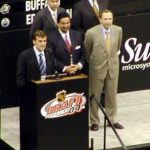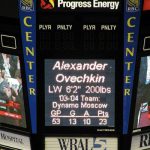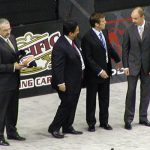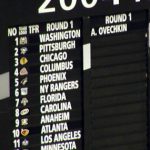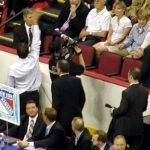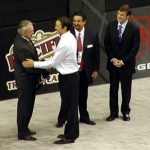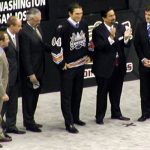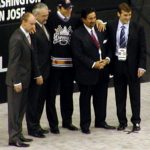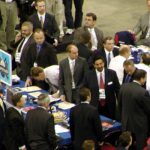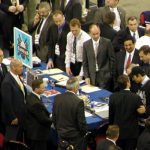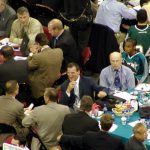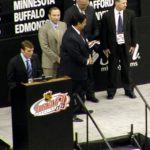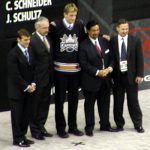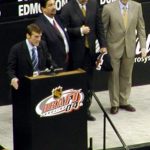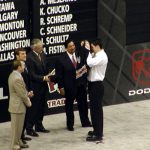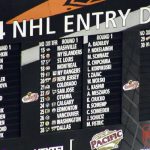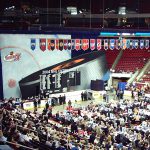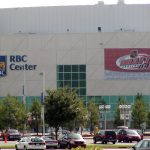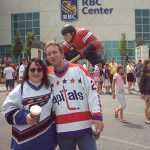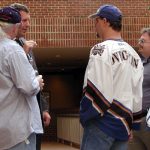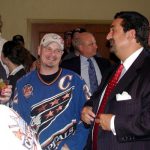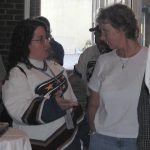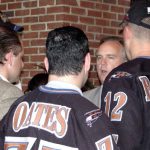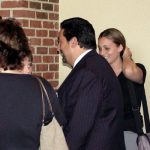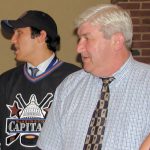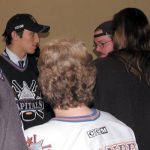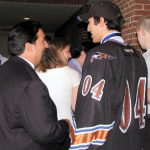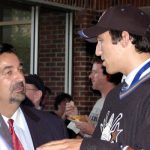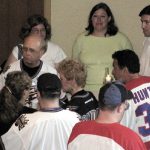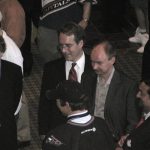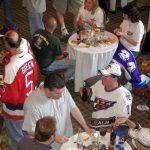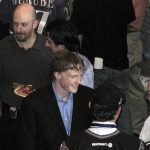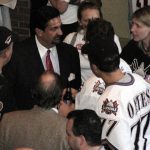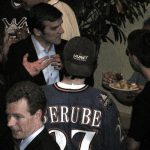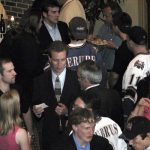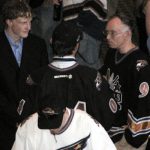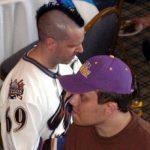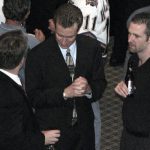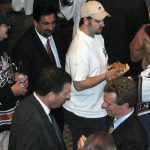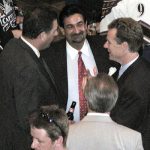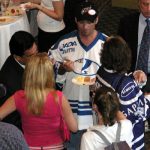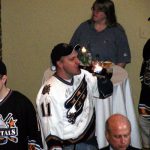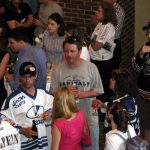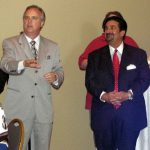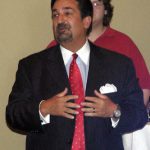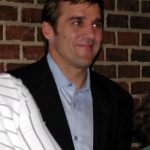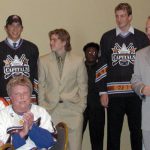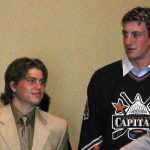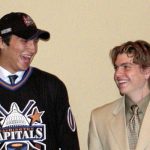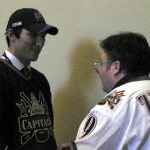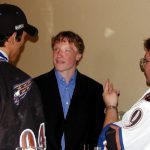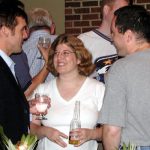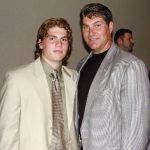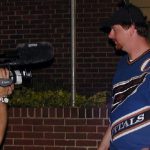 If you have some photos from this trip and would like to share them with the world, send an email at info@capsroadcrew.com and we'll let you know the best way to get them to us!
---
Trip Itinerary
School may be out for the summer for the Capitals, but that doesn't mean we're finished road trippin'! With the NHL Entry Draft in Raleigh, what could be better than a summer road trip to support the organization? How about the first overall pick!!!
Current plans: The Crew will be meeting at Springfield Mall (just off I-95 in Springfield, VA) at 7:00 a.m. on June 26; the bus will depart at 7:15 a.m sharp. We'll arrive in Raleigh at the RBC Center at 11:30 a.m. in time to jump in line for the general admission seating.
Tickets for the NHL Draft are free, however are distributed in advance. We have been in communication with the Carolina Hurricanes' front office and will be securing at least 100 tickets for the event. Do to the current demand of this event, tickets acquired by the CapsRoadCrew will only be available for those riding on our buses. As tickets are free and general admission seating, those not riding with us will certainly be welcome to join us inside the building! Cost of this trip is $35 per person which covers the cost of the bus. No extra fees or money over the cost of the bus will be charged. You may bring your own food and drink on the bus (coolers will be provided for your convenience). There is no smoking allowed on the bus and time constraints will most likely prevent us from making any stops on the way down. The bus is equipped with a restroom and video/TV units. In keeping with RoadCrew policy, anyone under the age of 18 must be accompanied by an adult.