PLAYOFFS! The Crew were fortunate to be able to get tickets in the same suite which hosted us for our Thanksgiving trip. A small contingent of Caps fans drove or carpooled to the City of Brotherly Love to see the Caps take on the Flyers for game four of the Eastern Conference Quarterfinals. Despite the double overtime loss, the trip was enjoyed by all.
Photos From the Trip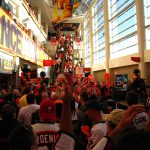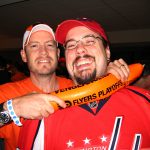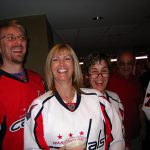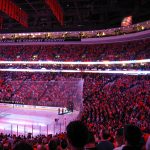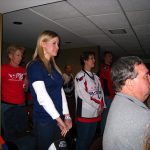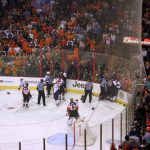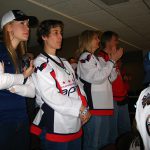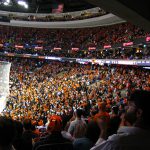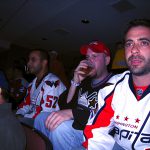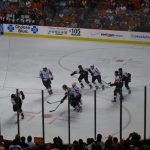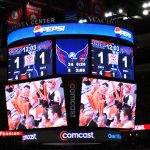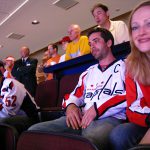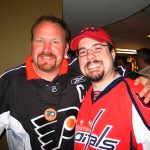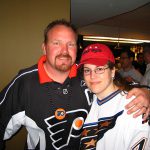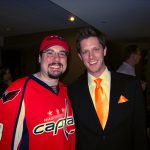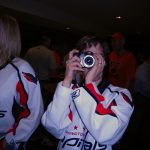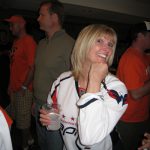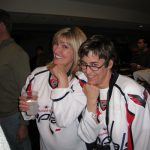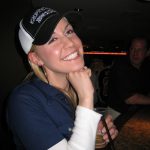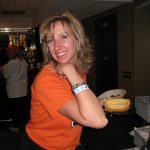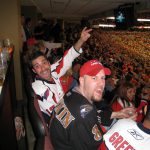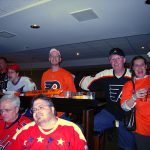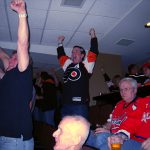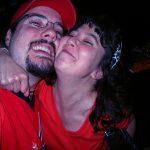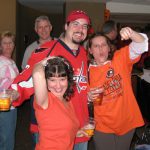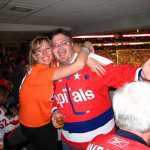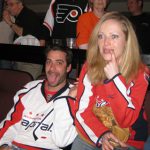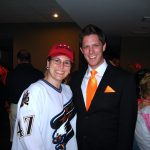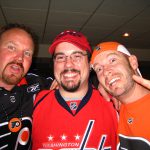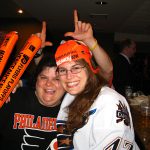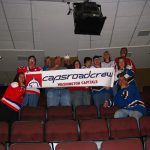 If you have some photos from this trip and would like to share them with the world, send an email at info@capsroadcrew.com and we'll let you know the best way to get them to us!
---
Trip Itinerary
The CapsRoadCrew will be traveling to Philadelphia, PA for a playoff game!
We have acquired a limited number of seats at Wachovia Center for Game 4 of Round 1 of the Stanley Cup Playoffs. Join us as we cheer on our Caps as they take on our longtime Conference rival, the Flyers, at 7pm. This is a long awaited playoff series for both teams and should prove to be a great game. We have acquired club level seats for this game and with the Flyers treating us to an open bar and buffet, tailgating will not be necessary.
Current plans: The Crew will be meeting up at warmups at 6:00 pm. The puck drops at 7:00 pm. The cost of the trip is $185 per person for a seat in the all-inclusive suite. No extra fees or money over the cost of the game ticket will be charged.
Please get your reservation in ASAP to guarantee your spot alongside the other Caps fans who are making the trip. A reservation should be considered a firm commitment as this trip is close at hand. The seats are excellent, so the drive will be worth it. For payment information and further details on this trip, please e-mail info@capsroadcrew.com and include the trip destination in the subject line. Full payment will be due at the time of reservation. (Please specify number of seats/tickets needed.)