We hadn't traveled to the City of Brotherly Shove in two years so it was nice to have the opportunity to visit the home of the Caps longtime rival, the Flyers! Wells Fargo Center looked a little different than we remembered, yet was still the same barn we'd been coming to for more than a decade and a half. The orange and black clad faithful were treated to a strong 6-3 win by the home team.
Photos From the Trip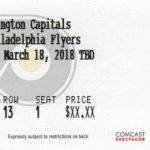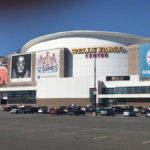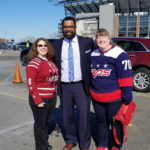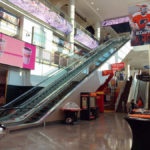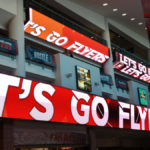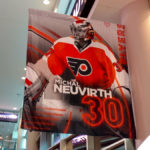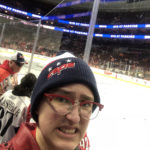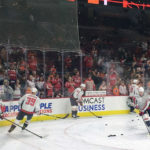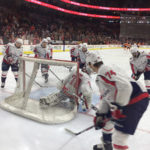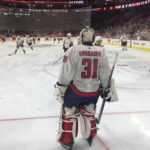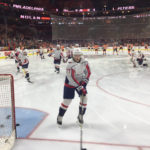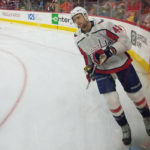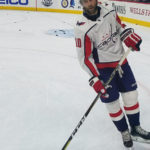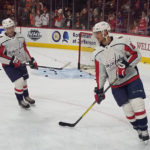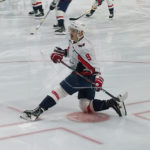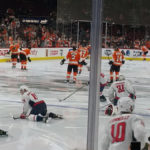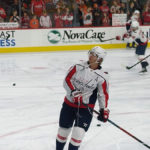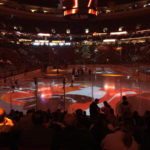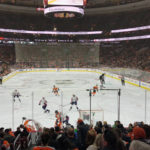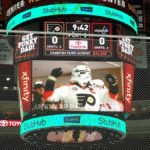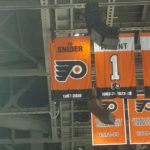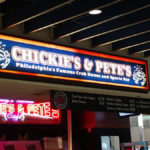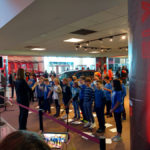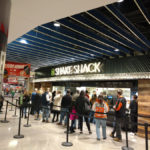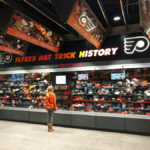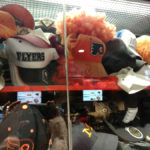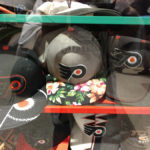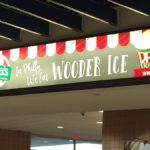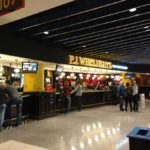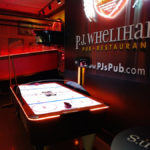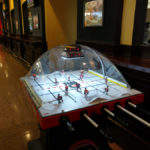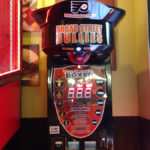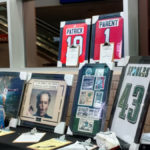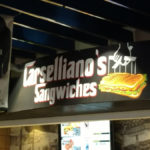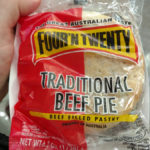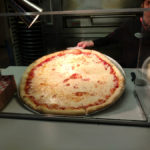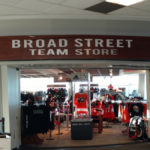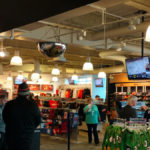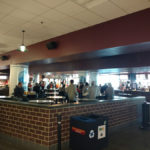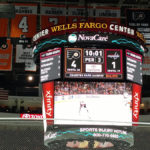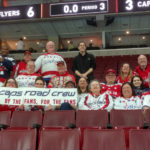 If you have some photos from this trip and would like to share them with the world, send an email at info@capsroadcrew.com and we'll let you know the best way to get them to us!
---
Trip Itinerary
The Caps Road Crew will be traveling by bus to Philadelphia, PA for a long overdue visit to Wells Fargo Center to cheer on the Caps as they take on our longtime conference rival, the Flyers, at 5:00 pm. We have acquired group lower level seats for this game at the Caps end and while not all seats are together, they are in large blocks and in close proximity.
The CRC has made arrangements for bus transportation and 60+ group tickets, a VERY limited number of which are available without the bus included. If you don't require bus transportation, are a Caps fan, and would like to join the group, please email us ASAP at info@capsroadcrew.com to make arrangements.
The Crew will be meeting at Greenbelt metro station (inner loop of the beltway in Maryland at Exit 24) at 1:00 p.m. on March 18th; the bus will depart at approximately 1:15 p.m. We'll arrive at the Wells Fargo Center by 3:30 p.m., in plenty of time to head inside and catch warmups before the 5:00 p.m. drop of the puck. The CRC bus will be returning to the D.C. area as soon as possible following the game (expected arrival back in Greenbelt around 10 p.m.).
Our seats are excellent and with bus transportation, the cost for the trip will be $190 per person. No extra fees or money over the cost of the bus and game tickets will be charged. You may bring your own food and drink on the bus (coolers will be provided for your convenience). There is no smoking allowed on the bus and time constraints will prevent us from making any stops on the way. The bus is equipped with a restroom and video/tv units.