During the Caps' February western swing we got to see them play in Anaheim on Sunday the 17th and Los Angeles on Monday the 18th. The Ducks put on a show for the home crowd, drubbing the good guys to the tune of 5-2. But the Caps scored three in a row in LA, and the Kings weren't able to even it up, losing 3-2 to the visiting champs.
Photos From the Trip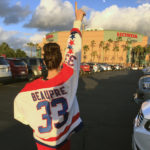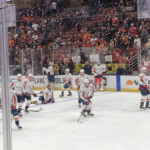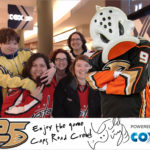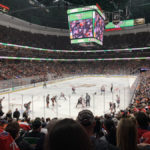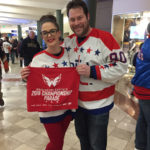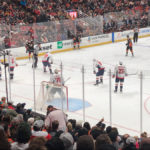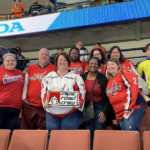 If you have some photos from this trip and would like to share them with the world, send an email at info@capsroadcrew.com and we'll let you know the best way to get them to us!
---
Trip Itinerary
The Caps Road Crew will be traveling out to California to see the Caps take on the Anaheim Ducks and LA Kings over President's Day weekend! The Ducks game is at 6 p.m. (PST) on Sunday, February 17 and the home team is treating us to a jersey retirement ceremony for HHOF legend Scott Neidermayer.
The CRC has made arrangements for lower level group tickets in Section 227 for $135 each however individual transportation and lodging arrangements will be up to those attending. No extra fees over the cost of the ticket will be charged. At this time we are accepting reservations as a ticket package to both the Los Angeles and Anaheim games (see LA trip page for those details). If we are able to accommodate those wishing tickets to just one or the other we will try, but cannot guarantee anything at present.
Be sure to get your reservation in asap to guarantee your spot for what is sure to be a sold out game alongside the other Caps fans making the trip.
All available spaces are currently claimed. New inquiries will be for the waitlist.