The CapsRoadCrew made our first trip to Boston since 2001 a memorable one. Taking the overnight Amtrak up on Friday night and back on Saturday night, it was a brief but enjoyable stay in Beantown. No one knew what to expect after the 10-2 route the Caps suffered upon the boys from Boston the previous Monday in DC. It was a heck of a game, but the Bruins pleased the home crowd, winning 2-1.
Photos From the Trip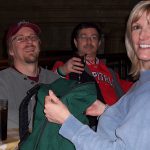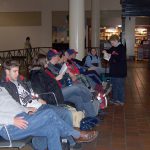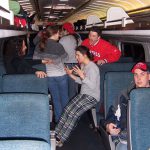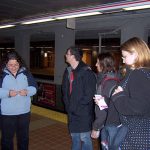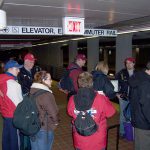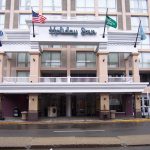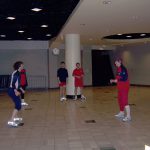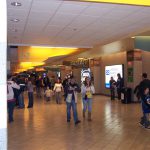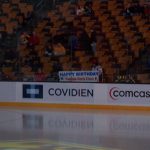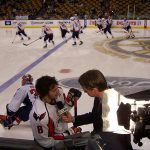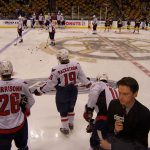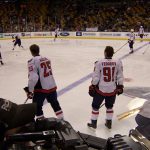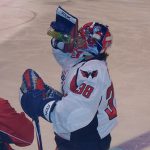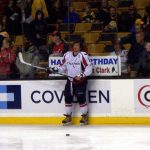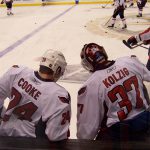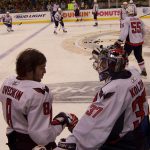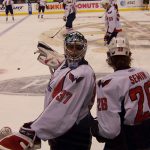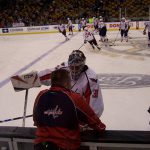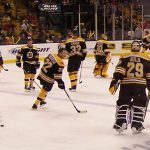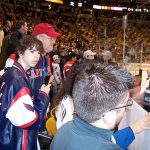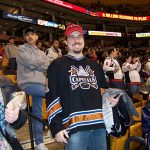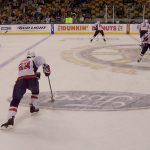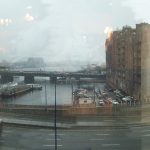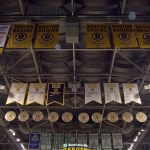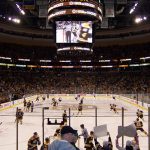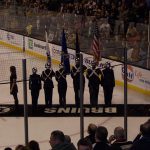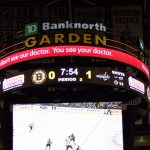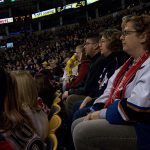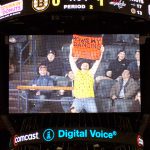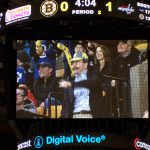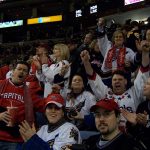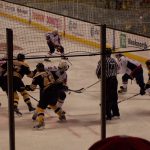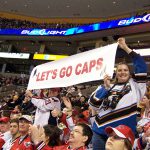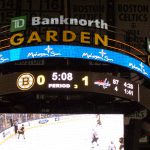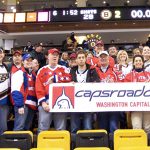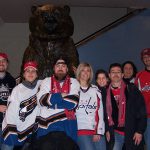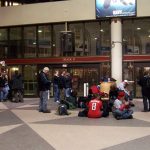 If you have some photos from this trip and would like to share them with the world, send an email at info@capsroadcrew.com and we'll let you know the best way to get them to us!
---
Trip Itinerary
The CapsRoadCrew is taking the train to Boston to see the Caps take on the Bruins in an early afternoon matchup on Saturday, March 8, 2008 at 1 pm.
The CRC will make arrangements for round trip group Amtrak reservations and excellent lower level group tickets.
Current plans: The Crew will meet at Union Station in downtown DC at 9 pm on Friday, March 7th and the #66 train will depart at 10 pm. We expect to arrive in Boston by approximately 8 am Saturday morning, leaving plenty of time for stowing our gear at the train station, grabbing some breakfast and taking the subway over to TD Banknorth Gardens in time to catch warm-ups before the 1 pm game.
The return Amtrak train (#67) does not depart Boston until 9:45 pm, giving us plenty of time for celebrating a Caps win in Beantown. The train will pull into Union Station in DC around 7 am on Sunday morning, allowing for those attending the 1 pm home game to make it with time to spare. The cost of the trip is $200 per person, which includes your lower bowl game ticket and train transportation. No extra fees or money over the cost of the train and game tickets will be charged. You may bring your own food and drink on the train and the snack/party car will be open all night. There is no smoking allowed on the train and only alcohol purchased in the snack car may be consumed and only in the snack car.
For payment information, seating arrangements, travel details or any other information about this trip, please e-mail info@capsroadcrew.com