The Fiesta tour continued with the Crew traveling from Pittsburgh to Buffalo in terrible winter weather. If you look closely you might see the mark on the guardrail in the median. The Caps eked out a 4-3 win. Two days in Buffalo provided the opportunity for the gang to drive up to Toronto for a visit to the Hockey Hall of Fame (with a stop in Niagara).
Photos From the Trip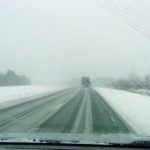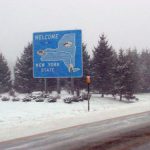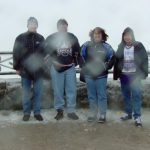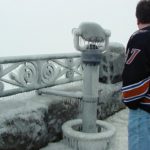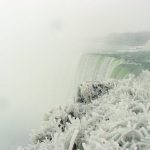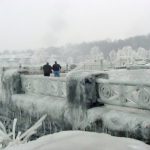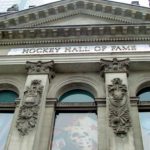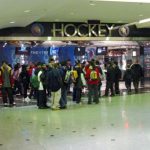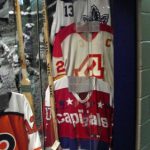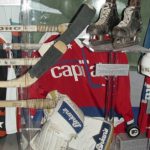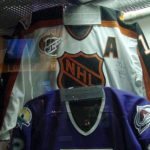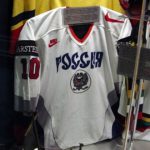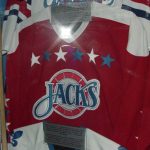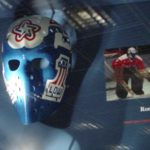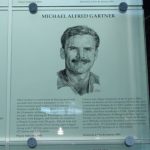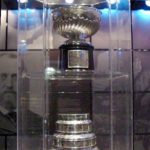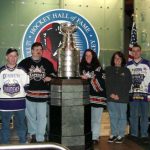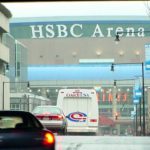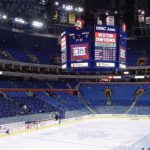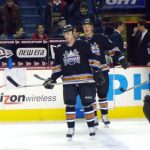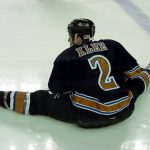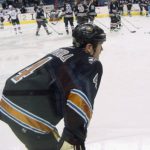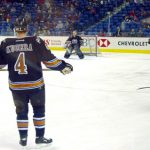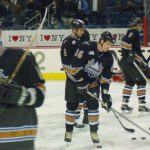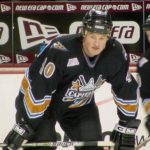 If you have some photos from this trip and would like to share them with the world, send an email at info@capsroadcrew.com and we'll let you know the best way to get them to us!
---
Trip Itinerary
Like the Energizer Bunny…
The Caps Road Crew moves along, traveling to Buffalo to see the Caps fight it out with the new look, always tough Buffalo Sabres led by Goaltender Martin Biron and the ever pesky Miroslav Satan at the HSBC Arena on Tuesday, March 26, 2002 at 7 pm.
The CRC will make arrangements for group tickets, however individual transportation and lodging arrangements will be up to anyone attending.
Current plans- A contingent of the Crew will be driving from Pittsburgh to Buffalo on Monday, March 25. The Crew plans to arrive in Buffalo around 4:00 pm, check into the hotel and head out on a quest to find the best Buffalo Wings in town! After some sightseeing in Buffalo, we'll meet up outside the HSBC Arena (at a spot to be determined later) at 5:30 pm. We'll then head inside by 6:00 pm for warmups and the 7 pm drop of the puck. The Crew will leave Buffalo on the morning of Wednesday, March 27. The Crew will travel from Buffalo to New York for the fourth stop on the trip.
Ticket requests (to sit with the CRC) must be placed by Friday, November 16, 2001 at noon to be guaranteed a spot.