Another bus invasion of Raleigh with the CRC cheering the Caps on to a hard fought 4-3 victory to sweep the home and home series. Bonzai didn't get his 400th NHL goal, but Jeff Halpern got the OT winner and we left victorious.
Photos From the Trip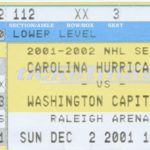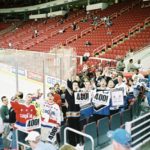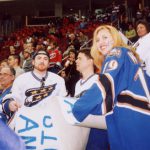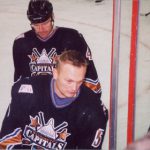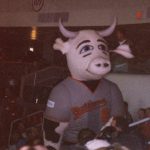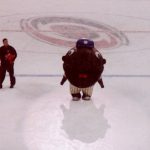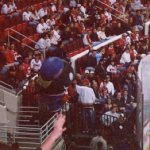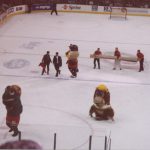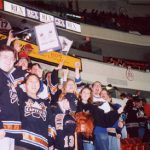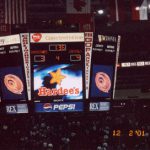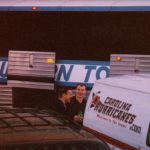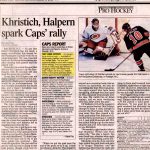 If you have some photos from this trip and would like to share them with the world, send an email at info@capsroadcrew.com and we'll let you know the best way to get them to us!
---
Trip Itinerary
The Caps Road Crew will be hitting the road by bus traveling to Raleigh to once again invade the Raleigh Entertainment & Sports Arena to watch the Caps battle our division rival Hurricanes on Sunday, December 2, 2001 at 1:30 pm.
The CRC will make arrangements for bus transportation and group tickets. Anyone wanting to attend the game and sit with the Crew, but make their own individual transportation arrangements (and lodging arrangements if desired), is welcome to join us. However, priority for ticket availability will be first given to those who will be joining us on the bus (or two if we have the interest!).
Current plans- The Crew will be meeting at Springfield Mall (just off I-95 in Springfield, VA) at 7:45 am on the 2nd and the bus will leave no later than 8:00 am. We'll arrive in Raleigh around 12:15 pm, just in time to head inside, check out the team store and catch warmups before the 1:30 pm drop of the puck. The Crew bus will be returning to Springfield immediately following the game (expected arrival back in D.C. by 10 pm). While the exact cost of the trip has yet to be determined, the estimated cost for the trip should be around $85 per person ($40 bus expense and $45 for the game ticket). No extra fees or money over the cost of the bus and game tickets will be charged. You may bring your own food and drink on the bus (coolers will be provided for your convenience). There is no smoking allowed on the bus and time constraints will most likely prevent us from making any stops on the way down. The bus is equipped with a restroom and video/TV units.
Trip reservations must be placed by Friday, September 28, 2001 at noon.