This year we were able to return to the RBC Center in Raleigh for the first time since March 2009. The NHL schedule only allowed for a Monday game, but at least it was a holiday. Our loyal Roadies were again treated to an amazing tailgate spread before heading inside for some live hockey. It was fortunate we were so well fed, as it surely helped to lift our spirits while the Hurricanes blew threw our guys for a 5-0 shutout loss.
Photos From the Trip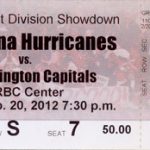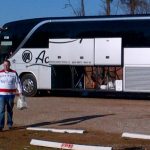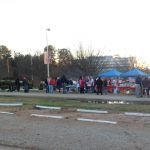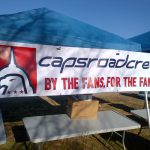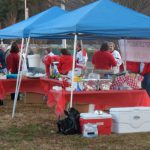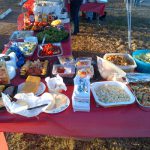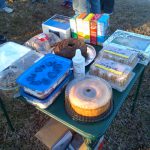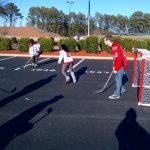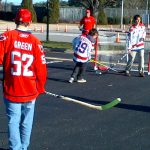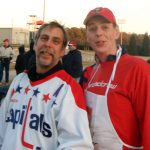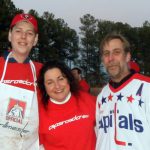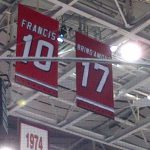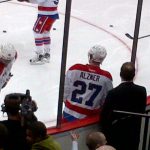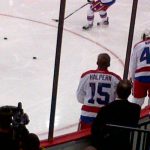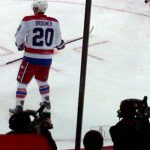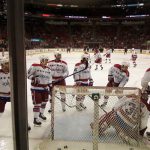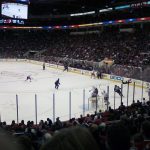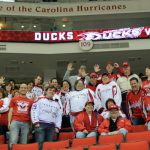 If you have some photos from this trip and would like to share them with the world, send an email at info@capsroadcrew.com and we'll let you know the best way to get them to us!
---
Trip Itinerary
The CapsRoadCrew will be heading south down I-95 by bus, making a long overdue trek to the RBC Center in Raleigh, North Carolina, to see the Caps take on a Southeast Division rival, the Carolina Hurricanes on Monday, February 20, 2012 at 7:30pm. So let's dust off the tailgating gear, fuel up the buses, and show 'em how WE rock the red!
The CRC has made arrangements for bus transportation and lower bowl group tickets. We also have a VERY limited number of extra tickets to the game. If you don't require bus transportation and would like to join the group at the game, please email us ASAP at info@capsroadcrew.com to make arrangements.
Current plans: The Crew will meet at Springfield Metro (in Virginia) and the bus will depart promptly at 11:00 am. We have decided to arrive in Carolina in time to join the local Caps fans for some tailgating! We expect to arrive at the arena in Raleigh by approximately 3 pm, enjoy a few hours tailgating, and have plenty of time to catch warmups before the 7:30 pm game.
The Crew bus will be returning home immediately following the game with an expected arrival back in Springfield around 2am. The cost for the trip will be $110 per person ($120 after 1/1/12), which includes your lower bowl game ticket and bus transportation. No extra fees or money over the cost of the bus and game tickets will be charged. You may bring your own food and drink on the bus (coolers will be provided for your convenience). There is no smoking allowed on the bus but time permitting we may make a stop on the way. The bus is equipped with a restroom and video/TV units.