Our annual foray to Hurricane country proved more daunting than we expected. The Crew took two buses and nearly 100 fans south on I-95 for a pregame tailgate which exceeded all expectations! After sating our hunger for food we headed into RBC Center to curb our craving for hockey. Unfortunately the Caps weren't in top form, losing 6-3 to the hot Canes. The trip was still a success, with plenty of memories to cherish.
Our Crew were briefly shown in the game intro. See it here.
Photos From the Trip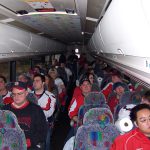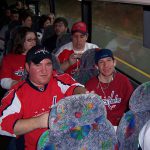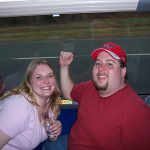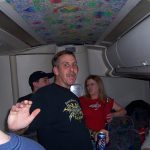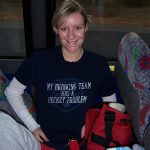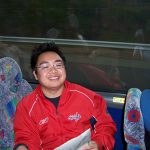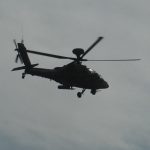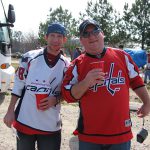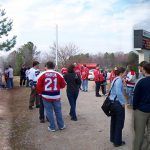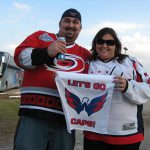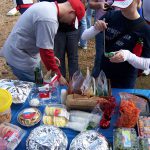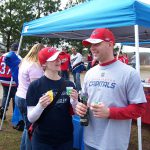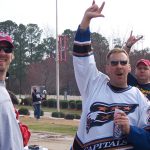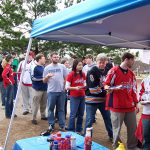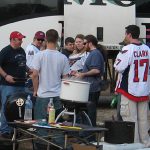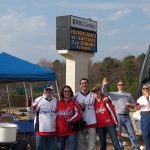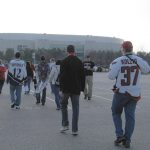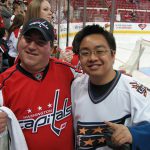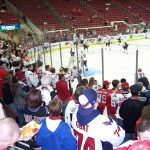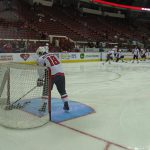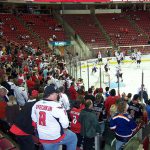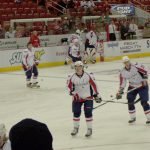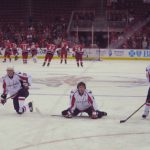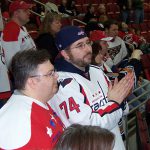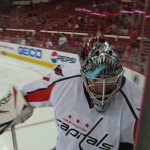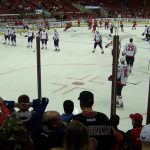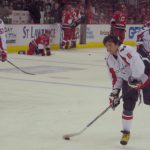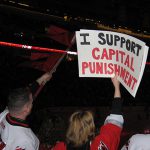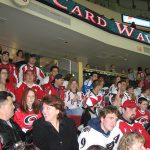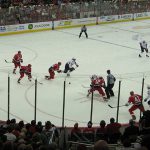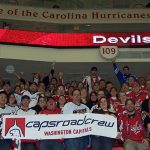 If you have some photos from this trip and would like to share them with the world, send an email at info@capsroadcrew.com and we'll let you know the best way to get them to us!
---
Trip Itinerary
The Caps Road Crew will be heading south down I-95 by bus, making our annual trek to the RBC Center in Raleigh, North Carolina, to see the Caps take on our Southeast Division rival, the Carolina Hurricanes on Saturday, February 23, 2008 at 5:00 pm.
The CRC has made arrangements for bus transportation and lower bowl group tickets.
Current plans: The Crew will meet at Springfield Mall (in Virginia) at 9 a.m. and the bus will depart promptly at 9:30 a.m.. We have decided to arrive in Carolina in time to join the local Caps fans for some tailgating! We expect to arrive at the arena in Raleigh by approximately 1:30 pm, spend an hour or two tailgating, and have plenty of time to catch warmups before the 5 pm game.
The Crew bus will be returning home immediately following the game (expected arrival back in Springfield by midnight). The cost of the trip is $97 per person, which includes your lower bowl game ticket and bus transportation. No extra fees or money over the cost of the bus and game tickets will be charged. You may bring your own food and drink on the bus (coolers will be provided for your convenience). There is no smoking allowed on the bus and time constraints will most likely prevent us from making any stops on the way down. The bus is equipped with a restroom and video/TV units.
We will be taking two buses to Carolina, with a total of 100 spaces available. For payment information and further details on this trip, please e-mail info@capsroadcrew.com