Is this a tradition or what? It's the RoadCrew home away from home, the RBC Center in Raleigh. And what a trip this was. Best all time bus trip ever? Could be! Over 100 Caps fans boarded two buses to make the trip to Carolina, arriving early to partake in an old-fashioned tailgate cookout courtesy of the RoadCrew and Washington Hockey Grillmeister, the one and only Sparky! The Caps followed suit putting away a tight 2-1 win to top off the night.
Photos From the Trip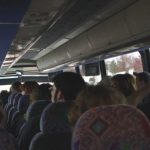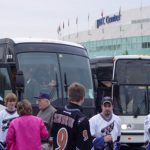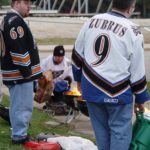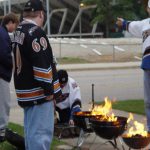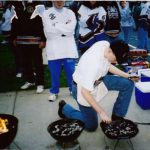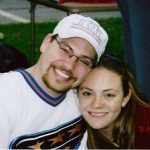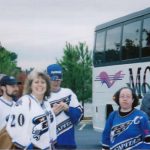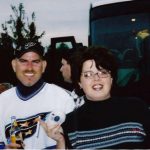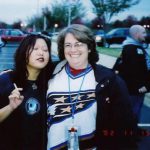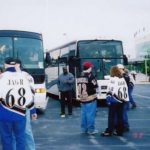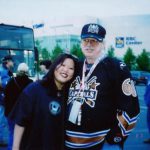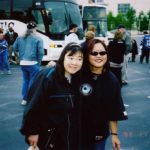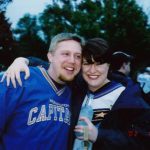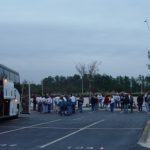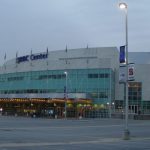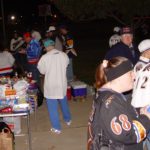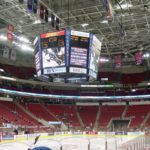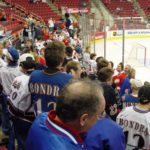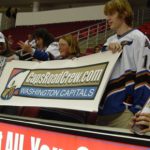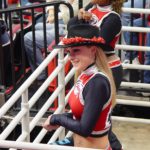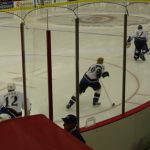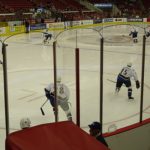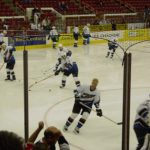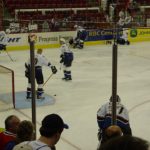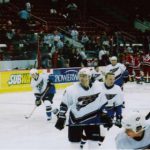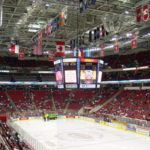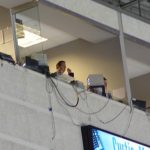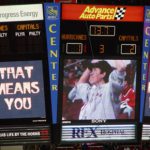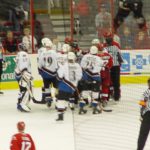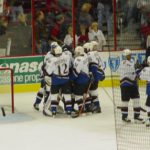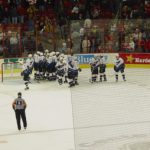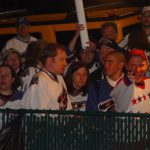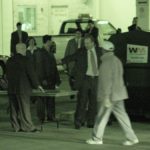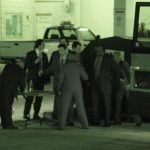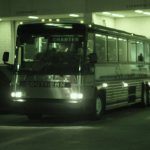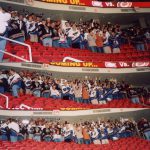 If you have some photos from this trip and would like to share them with the world, send an email at info@capsroadcrew.com and we'll let you know the best way to get them to us!
---
Trip Itinerary
The CapsRoadCrew will be hitting the road by bus, traveling to the Entertainment & Sports Arena in Raleigh, North Carolina, to see Olie Kolzig and the rest of our Caps take on our Southeast Division rival, the Carolina Hurricanes on Saturday, November 15, 2003 at 7:00pm.
The CRC will make arrangements for bus transportation and group tickets. Unfortunately, due to the great demand for tickets to this game, we will not be able to provide tickets to those who do not travel on the bus with the Crew.
Current plans: The Crew will meet at Springfield Mall (in Virginia) at 11:30 a.m. on November 15; the bus will depart promptly at 12:00 noon. We have decided to arrive in Carolina in time to do a little tailgating and have a barbeque! The CapsRoadCrew will provide burgers/dogs/veggie burgers/buns, paper plates, basic condiments, utensils and grills/charcoal. You should provide your own chips and drinks (side dishes from those who are willing and able to bring one would also be appreciated, please e-mail me if interested!). We expect to arrive at the arena in Raleigh by approximately 4:30 p.m., spend an hour or two tailgating, and have plenty of time to catch warmups before the 7:00 p.m. game.
The Crew bus will be returning home immediately following the game (expected arrival back in D.C. by 2:30 a.m.). The cost of the trip is $85 per person, which includes your lower bowl game ticket and the bus transportation. No extra fees or money over the cost of the bus and game tickets will be charged. You may bring your own food and drink on the bus (coolers will be provided for your convenience). There is no smoking allowed on the bus and time constraints will most likely prevent us from making any stops on the way down. The bus is equipped with a restroom and video/TV units. In keeping with RoadCrew policy, anyone under the age of 18 must be accompanied by an adult.
We will be taking two buses to Carolina, with a total of 100 spaces available.