The Crew were witness to another epic Battle of Pennsylvania, as the hometown Bears hosted the Flyers' farm team, the Lehigh Valley Phantoms. After our obligatory pregame meal at the Bear's Den we headed off to Giant Center to improve our record in that building to 14-0!
Photos From the Trip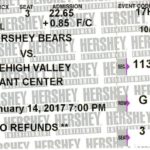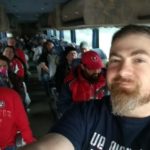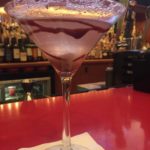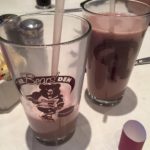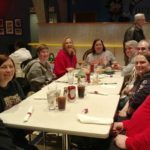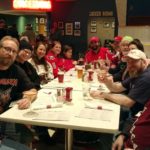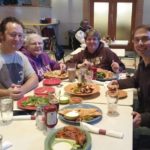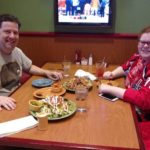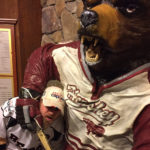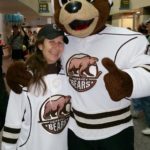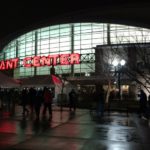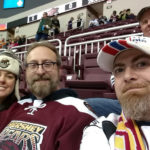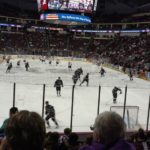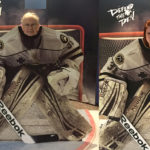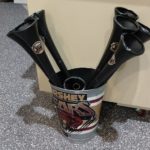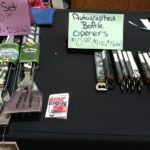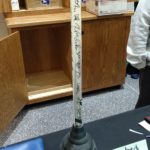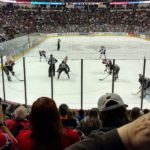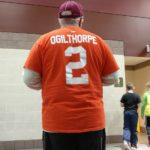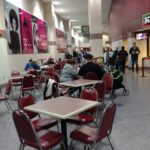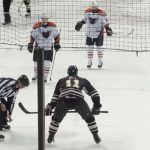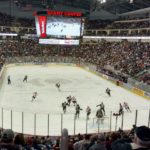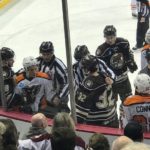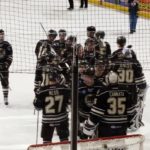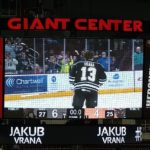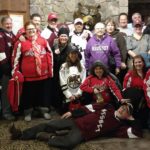 If you have some photos from this trip and would like to share them with the world, send an email at info@capsroadcrew.com and we'll let you know the best way to get them to us!
---
Trip Itinerary
We will be hitting the road by bus to the Giant Center to cheer on the Hershey Bears as they take on the Baby Flyers.
The CRC has made arrangements for bus transportation and lower level group tickets. A limited number of tickets only, without bus transportation, are available at this time.
We'll have a pickup in northern Virginia at Springfield Metro station at 12:30 p.m. and one in Maryland at the Shady Grove Metro station (off I-270 & ICC) at approximately 1:00 p.m. We should arrive in Hershey by 3:30 pm for lunch at the Bear's Den in the Hershey Lodge before heading over to the arena at 6 p.m. to catch warmups before the 7 p.m. drop of the puck. The CRC bus will be returning to the D.C. area as soon as possible following the game (expected arrival back at Shady Grove around midnight and Springfield Metro around 12:30 a.m.). Parking is free at both Metro stations but the Metro will be closed by the time we return. Please be sure to make arrangements for your ancillary travel if needed.
All of our available spaces include bus transportation and the cost will be $60 per person. No extra fees or money over the cost of the bus and game tickets will be charged. You may bring your own food and drink on the bus (coolers will be provided for your convenience). There is no smoking allowed on the bus and time constraints will most likely prevent us from making any stops on the way. The bus is equipped with a restroom and video/tv units.