The Crew spent the first day of the All-Star weekend visiting the Caps farm team in Hershey as the Bears met with the Canes' minor squad, the Charlotte Checkers. First we rode to the Hershey Lodge for the obligatory pregame happy hour at the Bears' Den. The game itself was a goalie battle royale, ending with the hometown Bears squeaking out a 1-0 win with a goal in the 3rd period. Braden Holtby's shutout made it a day to remember!
Photos From the Trip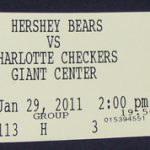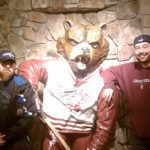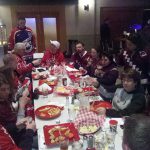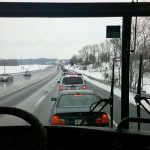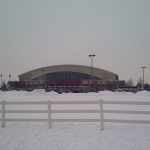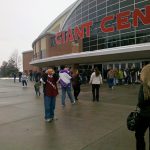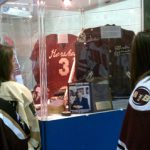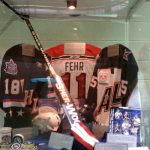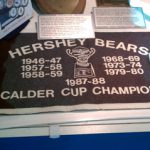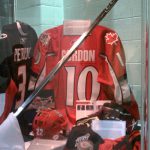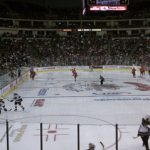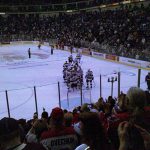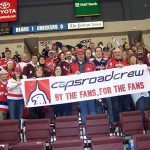 If you have some photos from this trip and would like to share them with the world, send an email at info@capsroadcrew.com and we'll let you know the best way to get them to us!
---
Trip Itinerary
We will be hitting the road by bus to Giant Center to cheer on the Hershey Bears as they take on the farm team for the Carolina Hurricanes. This is the innaugural season for the resurrected Charlotte Checkers, previously the Albany River Rats.
The CRC has made arrangements for bus transportation and lower level group tickets.
Current plans: We'll have a pickup in northern Virginia at Springfield Metro station at 9:00 am and one in Maryland at the Shady Grove Metro station (off I-270) at approximately 9:30 am. We should arrive at the Hershey Lodge by 11:30 am for lunch at the Bear's Den before heading to Giant Center at 1p.m., in plenty of time to head inside and catch warmups before the 2 p.m. drop of the puck. The CRC bus will be returning to the D.C. area as soon as possible following the game (expected arrival back at Shady Grove around 6:30 pm and Springfield Metro around 7:00 pm). The Metro will be open in time for both our departure and return and we encourage our guests to make use of it if convenient.
All of our available spaces include bus transportation and the cost will be $50 per person. No extra fees or money over the cost of the bus and game tickets will be charged. You may bring your own food and drink on the bus (coolers will be provided for your convenience). There is no smoking allowed on the bus and time constraints will most likely prevent us from making any stops on the way. The bus is equipped with a restroom and video/tv units.