Two buses of Roadies headed up I-95 to New York for a tilt between the Capitals and the Islanders at the Nassau Coliseum. After a brief happy hour at Doolin's Pub we headed down for warmups, where Matt Hendricks gave us a stick tap as he skated by. A sloppy start gave the Isles a lead, but it was erased by 3 unanswered Caps goals, which gave the visitors the win.
Photos From the Trip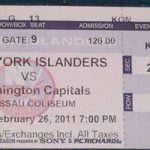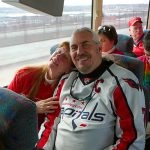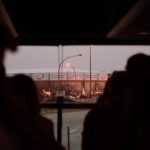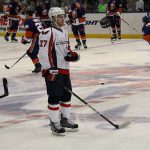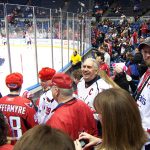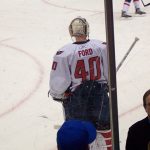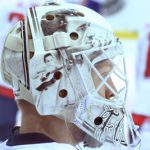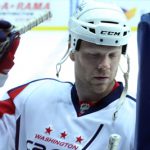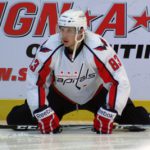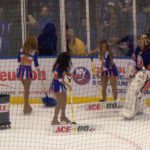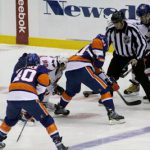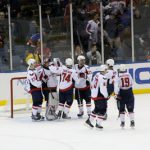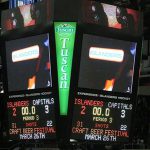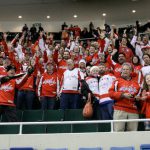 If you have some photos from this trip and would like to share them with the world, send an email at info@capsroadcrew.com and we'll let you know the best way to get them to us!
---
Trip Itinerary
The Caps Road Crew are travelling to the Nassau Veterans Memorial Coliseum to see the Caps take on the New York Islanders for a Saturday night matchup on February 26th at 7 pm. And yes, the Coliseum now sells Isles cupcakes.
The CRC has made arrangements for bus transportation and excellent lower bowl group tickets. We also have a limited number of extra tickets to the game. If you don't require bus transportation, are a Caps fan, and would like to join the group, please email us ASAP at info@capsroadcrew.com to make arrangements.
Current Plans: The Crew will be meeting at Springfield Metro station at 11:00 a.m. and the bus will depart promptly at 11:30 a.m. A second pickup will be made at the Greenbelt Metro station at 12:00 p.m. We'll arrive in Uniondale around 5:30 p.m. with plenty of time to catch warmups before the 7:00 p.m. drop of the puck. The CRC bus will be returning to the D.C. area immediately following the game (expected arrival back in D.C. around 2:30 a.m.).
The cost of the trip is $125 per person ($135 after 1/1/11). No extra fees or money over the cost of the bus and game tickets will be charged. You may bring your own food and drink on the buses (coolers will be provided for your convenience). There is no smoking allowed on the buses but time permitting we may make a stop on the way. The buses are equipped with a restroom and video/TV units.