Our first trip of the new year took us back to the oldest building still active in the NHL, the Coliseum on Long Island. We began with a stellar pregame tailgate featuring delicious brunch offerings, including fresh local bagels, Tim Horton's coffee and donuts, Bloody Marys with all the fixings, and mimosas! Well fed but hungry for hockey, we got to see Alex Ovechkin open the scoring in the 1st period, tying Mario Lemieux for 10th all-time in NHL goals! The Isles responded with their A-game, putting up 4 goals in a row through 2 periods. It looked bleak. The Caps pulled Braden Holtby for Ilya Samsonov to play the 3rd period and the Caps mounted a comeback the likes of which we hadn't seen in a while, scoring 5 unanswered goals. Carl Hagelin broke the seal, followed shortly thereafter by another Ovechkin goal, which bounced Lemieux from his top 10 position on the NHL all-time goal scorers list! Tom Wilson tied it up and Jakub Vrana got the go-ahead goal with less than 4 minutes to play. When the Isles pulled former Capital Semyon Varlamov from the net for the extra attacker, Ovechkin made them pay with an empty netter hat trick, tying him with the great Steve Yzerman for 9th all-time! It was a crushing defeat for the the home team and a joy for all the Roadies in attendance.
Photos From the Trip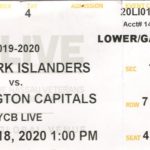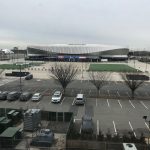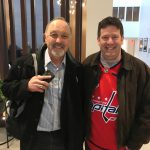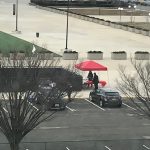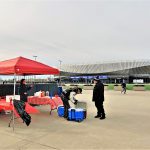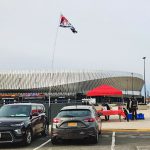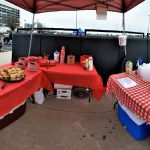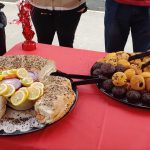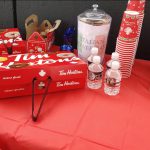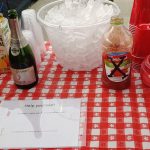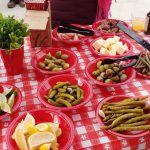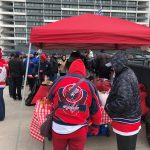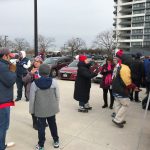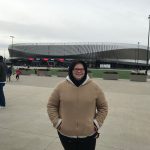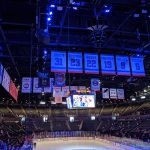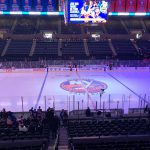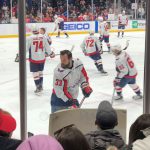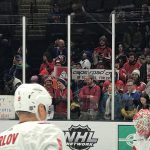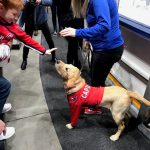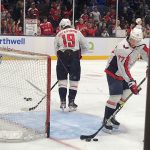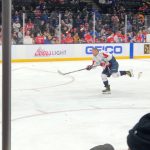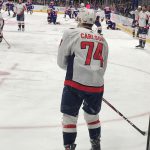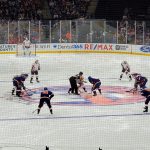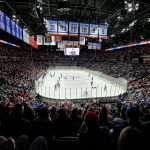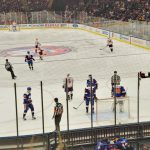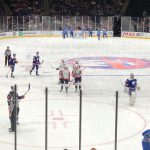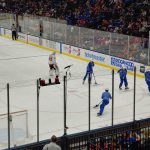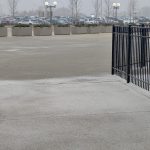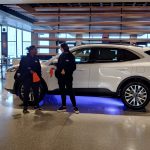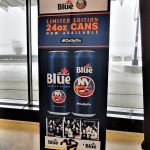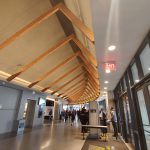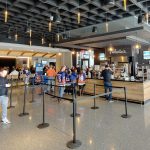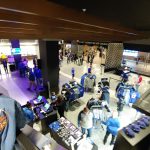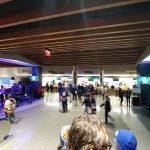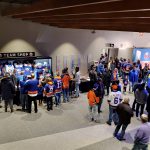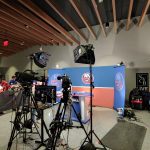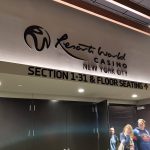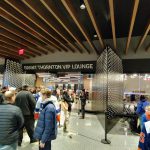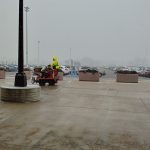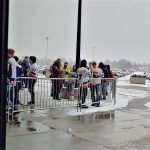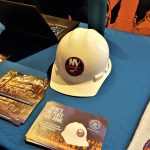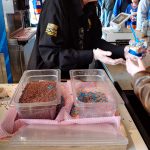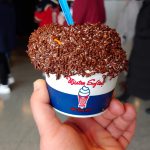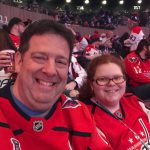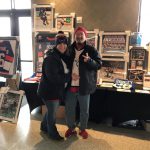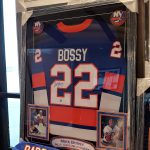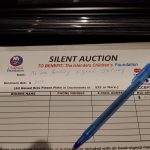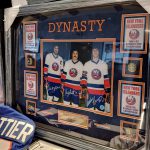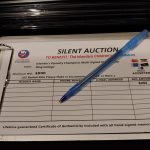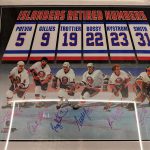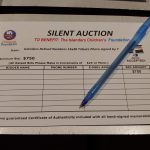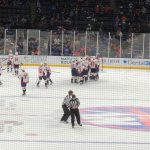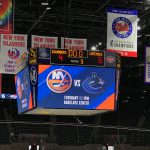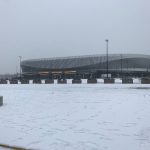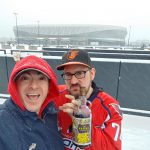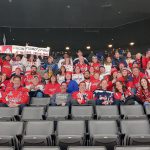 If you have some photos from this trip and would like to share them with the world, send an email at info@capsroadcrew.com and we'll let you know the best way to get them to us!
---
Trip Itinerary
The Caps Road Crew will be traveling to Long Island to squeeze in one more visit to the remodeled Nassau Veterans Memorial Coliseum/NYCB Live as the Caps take on the Islanders at 1:00 pm on Saturday, January 18, 2020. With construction underway on the new arena, we're taking every opportunity to visit the site of so much hockey history.
Current plans: We have acquired lower level seats in Section 111 for $90 each however individual transportation and lodging plans are up to those attending. The Crew will meet at Nassau Coliseum for warmups prior to the game with a tailgate brunch beforehand most certainly in the works. No extra fees over the cost of the ticket will be charged.
Please get your reservation in ASAP to guarantee your spot alongside the other Caps fans making the trip! A reservation should be considered a firm commitment as it will be used to finalize others' reservations. We will have space and tickets available for 60 people. To reserve your spot or for more information, please e-mail info@capsroadcrew.com. (Please specify number of seats/tickets needed.) All inquiries are responded to in the order they are received.
— All available spaces are currently claimed. New inquiries will be for the waitlist. —