The CRC was lucky to get seats for our first-ever trip to Staples Center the season after the LA Kings had won their second Stanley Cup in three years. Valentine's Day was sweet for the home team, who easily dispatched the Caps 3-1.
Photos From the Trip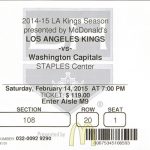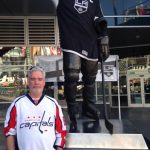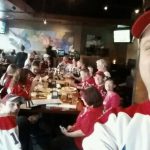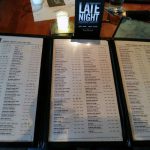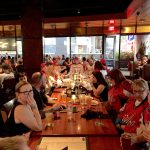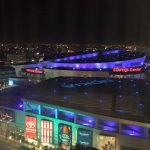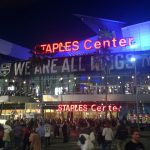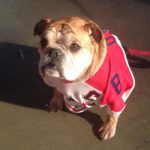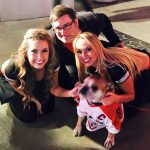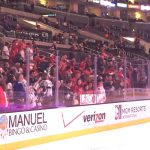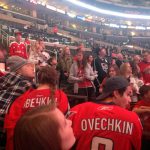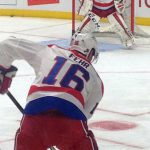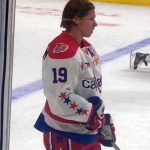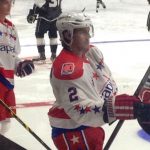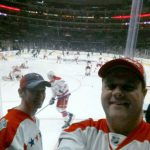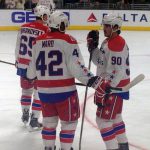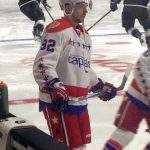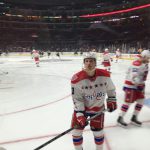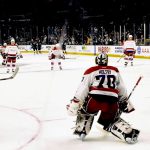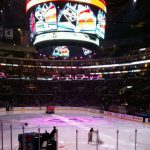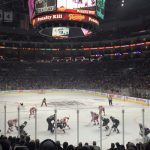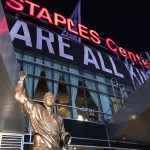 If you have some photos from this trip and would like to share them with the world, send an email at info@capsroadcrew.com and we'll let you know the best way to get them to us!
---
Trip Itinerary
The CapsRoadCrew will be traveling to the left coast for the first time to see the Stanley Cup champion L.A. Kings at 7:00 PM (PST) on Saturday, February 14, 2015.
The CRC will make arrangements for group tickets, however individual transportation and lodging arrangements will be up to those attending.
Current plans: On Saturday, February 14, the Crew will gather in Los Angeles inside the Staples Center around 6:00 PM for warmups and the 7:00 PM drop of the puck. At this time we will be accepting reservations for the package ticket(s) to both the Los Angeles and Anaheim games (see details for the Anaheim end of the trip). If we are able to accommodate those wishing tickets to just one or the other we will try, but cannot guarantee anything at present.
The cost will be $125 per ticket for the Los Angeles game (the Anaheim tickets are $75, for a total of $200 for the package). Payment in full is required to reserve your tickets. No extra fees over the cost of the ticket will be charged.
Be sure to get your reservation in asap to guarantee your spot alongside the other Caps fans making the trip. The Kings have set us up with excellent lower bowl seats that are well worth the trip.