The second stop on the Canadian trip took the Crew to Quebec where the Habs hosted the Capitals and won 4-1 over the guys in white.
Photos From the Trip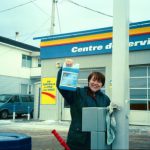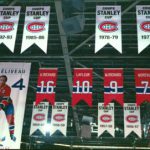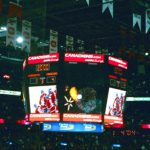 If you have some photos from this trip and would like to share them with the world, send an email at info@capsroadcrew.com and we'll let you know the best way to get them to us!
---
Trip Itinerary
The CapsRoadCrew will be traveling to Montreal to see the Caps take on Saku Koivu, Richard Zednik and the Canadiens at the Bell Centre on Sunday, January 4, 2004 at 5pm…
The CRC will make arrangements for group tickets, however individual transportation and lodging arrangements will be up to anyone attending.
Current plans: On Sunday, January 4, the Crew will travel from Ottawa to Montreal (see details for the Montreal end of the trip). Members of the Crew will gather in Montreal on Sunday, January 4 inside the Bell Centre around 4:00pm for warmups and the 5pm drop of the puck. At this time we will be accepting reservations for the package ticket(s) to both the Ottawa and Montreal games. If we are able to accomodate those wishing tickets to just one or the other we will try, but cannot guarantee anything at present.
The cost will be $72 per ticket for the Montreal game (the Ottawa tickets are $83, for a total of $155 for the package). Payment in full is required to reserve your tickets. We have 35 tickets in our block. This trip is now sold out! A waiting list has been established in case any last minute openings become available.and they will go quickly!