The first trip of the 2011-12 season brought the Crew back to the Rock for an evening match against the New Jersey Devils. 50 or so diehards spent Veteran's Day (and National Metal Day) traveling north for some hockey in filthy lovely downtown Newark.
Photos From the Trip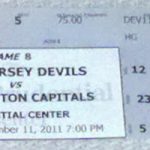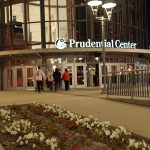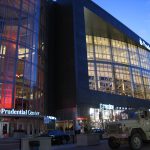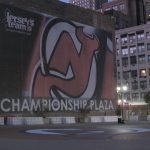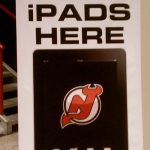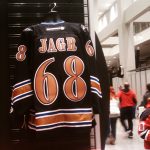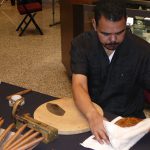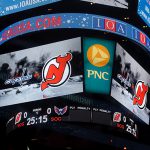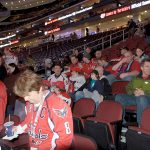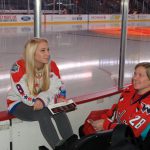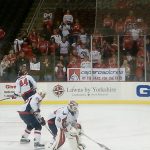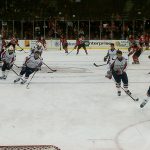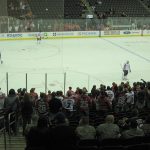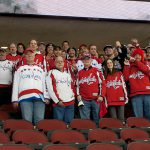 If you have some photos from this trip and would like to share them with the world, send an email at info@capsroadcrew.com and we'll let you know the best way to get them to us!
---
Trip Itinerary
The Caps Road Crew will be traveling to Newark, NJ for a Veteran's Day meeting with Ilya Kovalchuk and the the Devils! We will be hitting the road by bus to the Prudential Center to cheer on the Caps at 7pm.
The CRC has made arrangements for bus transportation and lower level group tickets. We also have a VERY limited number of extra tickets to the game. If you don't require bus transportation and would like to join the group at the game, please email us ASAP at info@capsroadcrew.com to make arrangements.
Current plans: The Crew will be meeting at Greenbelt Metro station (inner loop of the beltway in Maryland at Exit 24) at 12:30p.m. on November 11th; the bus will depart at approximately 1 p.m. We'll arrive at the Prudential Center by 5:30 p.m., in plenty of time to head inside and catch warmups before the 7 p.m. drop of the puck. The CRC bus will be returning to the D.C. area as soon as possible following the game (expected arrival back in Greenbelt around 2 a.m). As it is a federal holiday, parking at the station will be free but the trains will cease running before our return so make your transportation plans accordingly. We are happy to help arranging carpools for rides home so please let us know if you're interested.
Our seats are excellent and with bus transportation, the cost for the trip will be $125 per person. No extra fees or money over the cost of the bus and game tickets will be charged. You may bring your own food and drink on the bus (coolers will be provided for your convenience). There is no smoking allowed on the bus but time permitting we may make a stop on the way. The bus is equipped with a restroom and video/tv units.