An early season trip to the city of brotherly love wasn't as loving or brotherly as we like. The fans were friendly but the game wasn't. The Caps got away with a 6-3 loss at the hands of the Flyers.
Photos From the Trip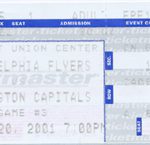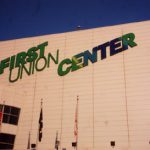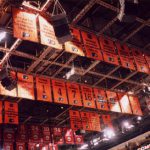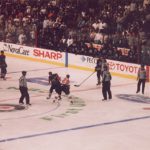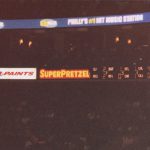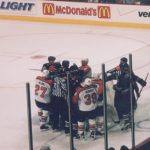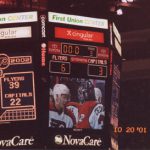 If you have some photos from this trip and would like to share them with the world, send an email at info@capsroadcrew.com and we'll let you know the best way to get them to us!
---
Trip Itinerary
The CapsRoadCrew will be traveling to Philadelphia to watch the Caps in action against the Flyers at the First Union Center on Saturday, October 20, 2001 at 7 pm.
The CRC will make arrangements for group tickets, however individual transportation (and lodging arrangements if desired) will be up to anyone attending.
Current plans- A contingent of the Crew will be driving up to Philadelphia by car on Saturday, October 20. The Crew will meet up outside the First Union Center (at a spot to be determined later) at 5:00 pm. We'll check out the team store (and bar areas) and then head inside by 6:15 pm for warmups and the 7 pm drop of the puck. The Crew caravan will be returning to the Washington D.C. area immediately following the game (expected arrival back in D.C. by 1 am).
Ticket requests (to sit with the CRC) must be placed by Tuesday, August 28, 2000 at noon.