Pittsburgh… ugh. Not a pretty end for the second game of the Fiesta trip. The
Pens fairly well demolished our boys handing the Caps a 6-2 defeat. At least the club
seats had TVs with cable so we could watch the Oscars…
Photos From the Trip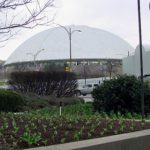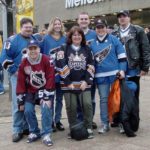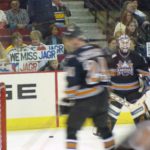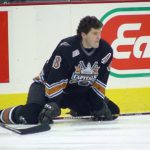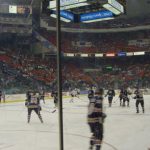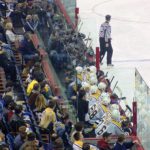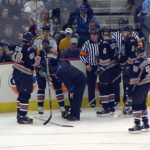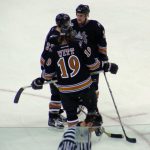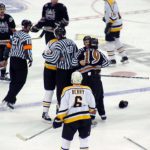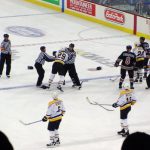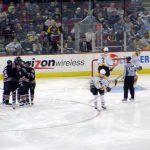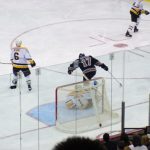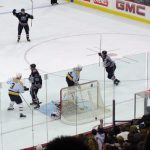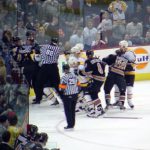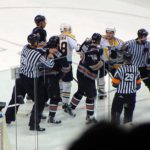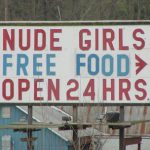 If you have some photos from this trip and would like to share them with the world, send an email at info@capsroadcrew.com and we'll let you know the best way to get them to us!
---
Trip Itinerary
And the journey continues…
The Caps Road Crew will be traveling to Pittsburgh to see the Caps once again battle Mario Lemieux and his Pittsburgh Penguins at the Mellon Arena on Sunday, March 24, 2002 at 7 pm.
The CRC will make arrangements for group tickets, however individual transportation and lodging arrangements will be up to anyone attending.
Current plans- A contingent of the Crew will be driving from Columbus to Pittsburgh on Sunday, March 24. The Crew plans to arrive in Pittsburgh around 2:00 pm, check into the hotel and find a bar! We'll meet up outside the Mellon Arena (at a spot to be determined later) at 5:45 pm. We'll then head inside by 6:15 pm for warmups and the 7 pm drop of the puck. The Crew will leave Pittsburgh on the morning of Monday, March 25. The Crew will travel from Pittsburgh to Buffalo for the third stop on the trip (see details here for the next leg of the trip- Buffalo).
Ticket requests (to sit with the CRC) must be placed by Friday, November 16, 2001 at noon to be guaranteed a spot.