Yet another bus trip to Carolina, this time we're bringing the love on
Valentine's Day! Unfortunately the Canes didn't return the love,
dropping a 3-1 loss on the Caps.
Photos From the Trip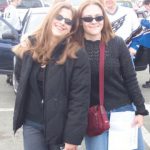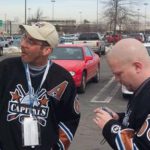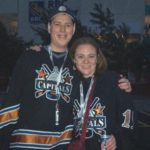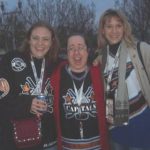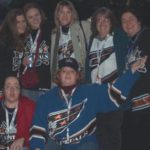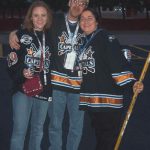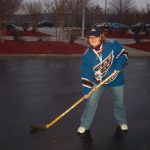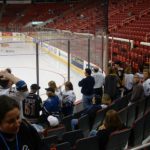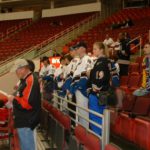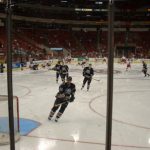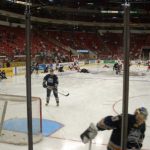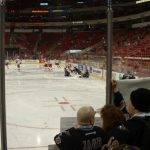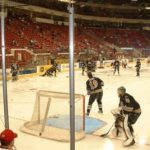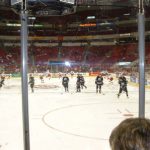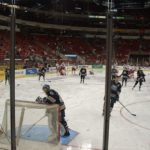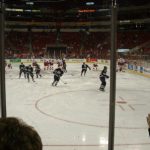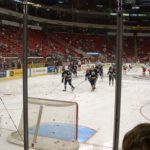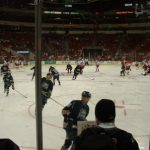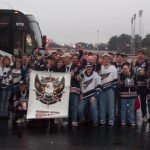 If you have some photos from this trip and would like to share them with the world, send an email at info@capsroadcrew.com and we'll let you know the best way to get them to us!
---
Trip Itinerary
What a way to say I love you! Take your valentine on the road! The CapsRoadCrew will be hitting the road by bus traveling to the Entertainment and Sports Arena in Raleigh, North Carolina to see our Caps take on our Southeast foes, the Carolina Hurricanes. This is bound to be a crucial divisional matchup with Olie Kolzig and the Caps hoping to keep the distance between them and Ronnie Francis' 2002 Eastern Conference champion Hurricanes.
The CRC will make arrangements for bus transportation and group tickets. Unfortunately, due to the great demand for tickets to this game, we will not be able to provide tickets to those who do not travel on the bus with the Crew.
Current plans: The Crew will be meeting at Springfield Mall (just off I-95 in Springfield, VA) at 12:30 pm on the 14th and the bus will leave no later than 1:00 pm. We'll arrive in the Raleigh around 5:30 pm, in plenty of time to head inside and catch warmups before the 7:00 pm drop of the puck. The CRC bus will be returning to the D.C. area immediately following the game (expected arrival back in D.C. by 2:30 am). The cost of the trip is $82 per person (includes ticket and transportation costs). No extra fees or money over the cost of the bus and game tickets will be charged. You may bring your own food and drink on the bus (coolers will be provided for your convenience). There is no smoking allowed on the bus and time constraints will most likely prevent us from making any stops on the way. The bus is equipped with a restroom and video/TV units.
While this trip is quite a few months away, it is sure to be a quick sellout. Ticket arrangements have been made and reservations are filling up fast. Please get your reservation in ASAP to guarantee your spot on the CRC Bus! A reservation should be considered a firm commitment as it will be used to finalize the group ticket purchase. Approximately 50 spaces are available. Full payment will be due ASAP.