The CapsRoadCrew gathered the troops from SportsFan Magazine to join us for a bus trip to the Richmond Coliseum. Head coach of the Richmond Riverdogs and former Capital great Rod Langway was set to be honored that evening for being inducted into the Hockey Hall of Fame. The Riverdogs faced off against the Elmira Jackals, winning soundly to cap a great evening.
Photos From the Trip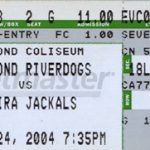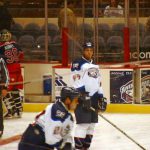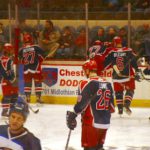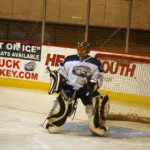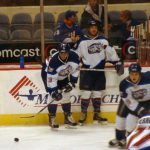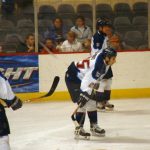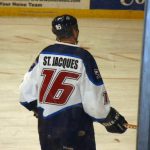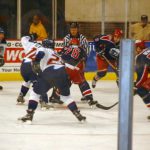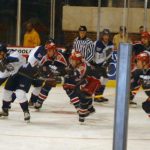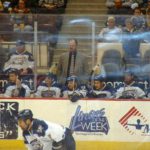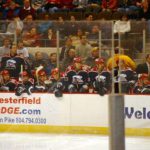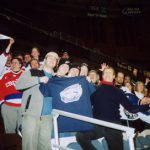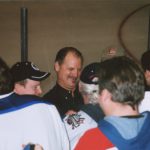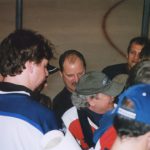 If you have some photos from this trip and would like to share them with the world, send an email at info@capsroadcrew.com and we'll let you know the best way to get them to us!
---
Trip Itinerary
We've added a trip for January!! The Caps Road Crew and the great gang over at Sports Fan Magazine have put together a trip to pay homage to Caps Great/Hall of Famer/Coach Rod Langway in his new home with the Richmond Riverdogs as they honor him on Rod Langway Night on January 24, 2004.
Current plans: The Crew will depart the MCI Center by bus at 3pm, stopping briefly en route at Springfield Mall to pickup people there. We expect to arrive in Richmond around 5pm for a pre-game happy hour at Glory Days and then it's on to the game. The bus will depart immediately after the game and we expect to arrive back in the DC area in plenty of time for those of you who will be taking the Metro.
The Riverdogs have set us up with great seats for the game and together with bus transportation, we've been able to keep this trip priced at a mere $35 per person, which includes your game ticket and the bus transportation. No extra fees or money over the cost of the bus and game tickets will be charged. You may bring your own food and drink on the bus (coolers will be provided for your convenience). There is no smoking allowed on the bus and time constraints will most likely prevent us from making any stops on the way down. The bus is equipped with a restroom and video/tv units. In keeping with RoadCrew policy, anyone under the age of 18 must be accompanied by an adult.